Good morning!  Hey, getting a little rain downtown but that's good because we've had a very hot and dry past week.  

Year to date sales figures were just posted vs. last year so I thought I'd update you.

Year to date:
Units sold are up 1.6%
Volume is up 7.5%
Average price is up 5.8%
Average days on market is down 6.3%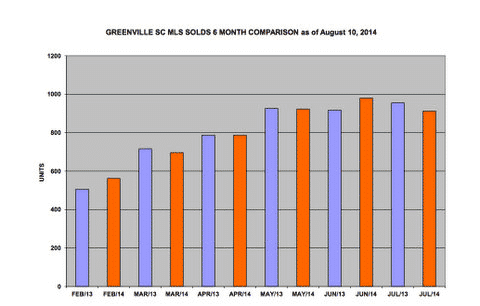 Well folks, the trend continues.  Stuff is staying on the market less time and selling for more on average.  Look at the difference in units sold and total volume.  That's crazy.  

How was your weekend?  I had a very nice couple in from the Asheville area and we looked at some downtown condos.  Very nice people.  Got a fellow relocating to the area that I am hoping to find something for tomorrow.  Today, I'll mostly be in the office catching up on some things so stop by and see me!