Downtown Greenville SC Hotels!

Hotels in Downtown Greenville South Carolina
Click Just Listed Real Estate for Greenville County

Downtown Greenville, SC Hotels – The Place to Stay, Hotel Video Tour!
If you're planning on visiting Greenville, SC then there is no better place to stay then downtown.  You'll find yourself in walking distance of restaurants, art galleries, parks, and music.  From the Holiday Inn Express on one end of Main Street to the Hampton Inn on The River, wonderful downtown Greenville, SC hotels are sprinkled like shinning jewels just waiting to provide luxury and relaxation.
Greenville has a vast array of activities, festivals, and eateries.  Greenville's Main Street has been voted one of the best in the country, and there is no better place to stay if you are visiting the Greenville area.  The convenience of a downtown hotel gives you access to the best of Greenville and all within an easy walking distance.
While all the hotels have modern exercise facilities available, there is no need to shun the outdoors when looking for a little exercise.  Near the west end of Main Street you will find Falls Park.  Beyond the relaxing waterfall and outdoor picnic areas, there is a walking / running / bike trail that takes you all the way to the Cleveland Park and Zoo and back again.
If you're looking for a more relaxing stroll, then the art galleries, ice cream shops, and coffee houses that line Main Street are all there for the taking.  There is nothing quite as nice as spending a quiet Saturday afternoon surrounded by Southern hospitality.
The great outdoors might just be that – great, but by the end of the day you do need a good meal and a comfortable place to rest your weary head.  There is quite a selection of downtown Greenville, SC hotels to choose from.  Starting at the end of North Main Street is the Holiday Inn Express.

Downtown Greenville SC Hotels Video Tour! 
Call me if You Are Interested In Greenville SC Real Estate
Don Wessel, Realtor – Exclusive Buyers Agent 

864-335-8490

!
The Holiday Inn Express Downtown Greenville  generally will be your lowest cost alternative to staying in Downtown Greenville.  It sits just across the street from 400 North Main and about 6 block from The Bohemian..The Holiday Inn Express offers free wired and wireless internet access to all rooms. I've met buyers there a number of times.  It's clean and well kept and has a nice breakfast buffet and lounge area.
Holiday Inn Express
407 N. Main St. Greenville SC
Map It!
864-678-8000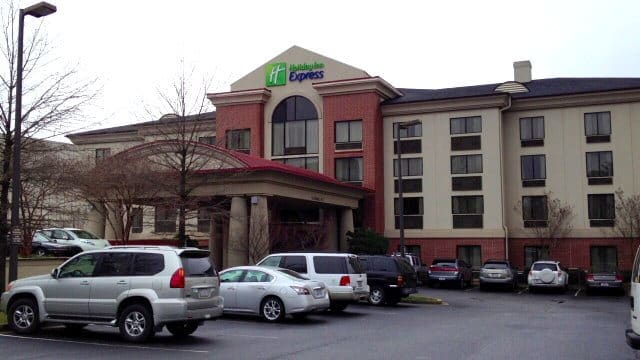 The Hyatt, downtown Greenville's first Hotel , which sits on North Main Street and Beattie Place, sports a lobby with an eight story atrium which includes a waterfall.  The Commons Bar & Grille is great for lunch or for enjoying a cocktail with the tinkling of running water behind you.  If you're looking for something with a bit more elegance, the hotel's restaurant, Provencia, which sits on the second floor, was awarded "Best of the Upstate."  The Hyatt has 328 rooms and the largest ballroom in the upstate at 14,000 square feet.  It's just perfect for that formal wedding you might be planning.  I've stayed at the Hyatt, it's a great location especially if you are planning to attend an event at the BI-Center.  Please note, the Hyatt Downtown Greenvilleis undergoing a major upgrade in facilities, restaurants, etc.
Hyatt, Downtown Greenville
220 N. Main Street, Greenville SC
Map It!
864-235-1234
Further down Main Street is Greenville's oldest Hotel.  The Westin Poinsett  sits in the heart of Main Street and is one of the more established downtown Greenville, SC hotels.  It was built in 1925 by W.L. Stoddard.  In every room you'll find the elegance of the swinging twenties mixed with modern amenities.  For casual dining, the Westin Poinsett is home to the Spoonbread Restaurant.  It is a favorite for the breakfast dinner with a daily buffet that includes pecan waffles and biscuits and gravy.  I have stayed a number of times at The Westin Downtown Greenville and have been very pleased.
The Westin Poinsett
120 South Main St, Greenville SC
Map It!
864-421-9700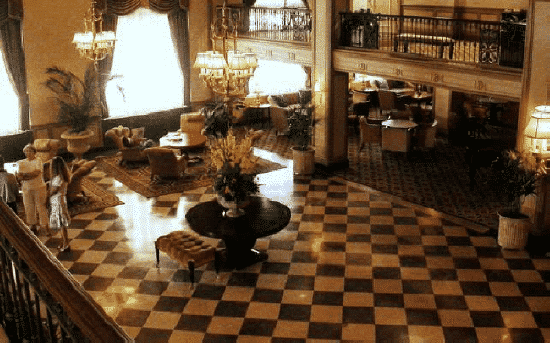 Less than a block away sits the new Downtown Greenville Marriott Courtyard .  This is the newest downtown hotel in Greenville.  This hotel is the home of the new Nantucket Seafood Grill.   Nantucket is the sister restaurant of Rick Erwin's Steak House, which is a short walk further down Main Street.  The Courtyard Marriott is now home to Greenville's outdoor winter ice skating rink and Festival of Trees.  It has a large courtyard that when not being used for winter skating, provides outdoor dining areas.  One length of the courtyard is a water wall.  The Courtyard Marriott is conveniently located next to the Peace Center for the Performing Arts.  After a quick nap or a relaxing massage, there is nothing like strolling across the street for exciting, world-class entertainment or making your way to a smaller venue for some local music.
Downtown Marriott Courtyard
50 W. Broad St. Greenville, SC
Map It!
864-451-5700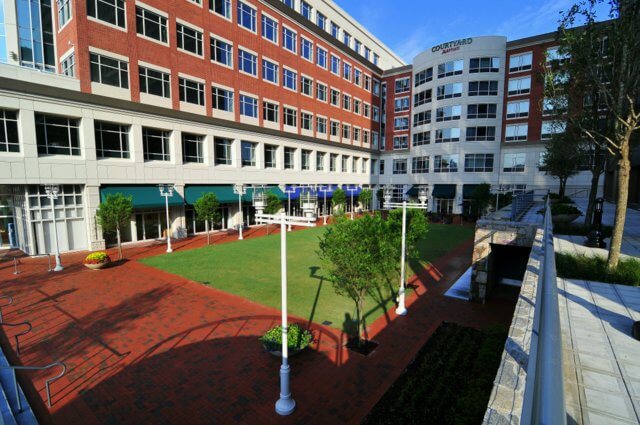 Down in the West End, you'll discover the Hampton Inn on The River .  Located above the Reedy River, it is uniquely situated.  Across the street, is Falls Park which is a wonderful location to take in the gardens in the summer or the foliage in the Fall.  If, on the other hand, you're in the mood for a ball game, just a few blocks down the road is the Greenville DriveBaseball Stadium. I've stayed here a couple of times and was very pleased.  Great location if you want to be by the Reedy River.
Hampton on The River
171 River Place, Greenville SC
Map It!
854-271-8700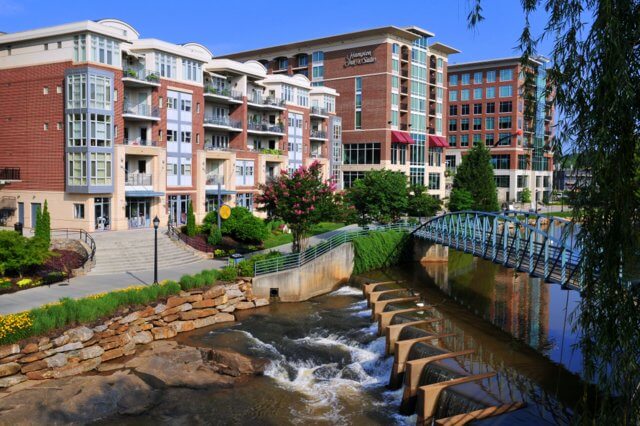 Regardless of which of the downtown Greenville, SC hotels you decide to stay at, you'll find luxury, relaxation, and easy access to fine dining and entertainment.